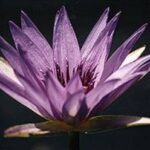 Substance use disorders refer to conditions arising from the abuse of alcohol and psychoactive drugs.
Researchers from the University of Wisconsin in Madison reviewed the existing evidence for using mindfulness meditation — the practice of directing your full attention to the present.
First, the details.
25 manuscripts (22 published) were found and evaluated to determine the quality of the research.
And, the results.
Preliminary evidence suggests that conclusive data supporting mindfulness meditation are lacking.
The bottom line?
The authors concluded, "Future trials must be of sufficient sample size to answer a specific clinical question and should target both assessment of effect size and mechanisms of action."
In clear English: Poor study design is the problem.
1/20/10 20:44 JR