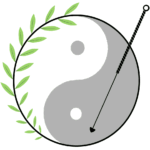 The inability to take food by mouth, pass gas, and have a bowel movement is a common problem that usually lasts not more than 3 days. When it lasts more than 4 days it's called prolonged postoperative ileus. It's uncomfortable and potentially dangerous.
Researchers from the US and China tell us that electro-acupuncture probably isn't a useful option.
First, the details.
90 patients were randomly assigned to a treatment group.

Acupuncture once daily, starting on postoperative day 1, for up to 6 consecutive days
Usual care

Prolonged postoperative ileus was defined as an inability to pass gas or have a bowel movement by 96 hours after surgery.
And, the results.
There were no significant differences with respect to risk of ileus on day 4 after surgery nor in quality of life between groups.
There were also no differences among those patients with prolonged postoperative ileus that resolved by day 5 or day 6.
The bottom line?
The authors concluded, "Acupuncture did not prevent prolonged postoperative ileus and was not useful for treating prolonged postoperative ileus once it had developed in this population."
Others have reported that among CAM options, chewing gum is better than acupuncture to shorten ileus after colon surgery.
12/31/09 22:22 JR