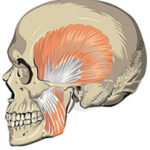 Temporomandibular disorders (TMD) are due to problems with the jaw, jaw joint, and surrounding facial muscles that control chewing and moving the jaw.
Researchers at San Pablo CEU University, in Madrid, Spain reviewed the published research.
First, the details.
4 studies were of sufficient quality to include in the review.
All of the studies compared acupuncture treatment with placebo treatment.
And, the results.
3 studies reported short-term improvement of TMD signs and symptoms of a muscular origin.
1 study found no significant difference between acupuncture and sham acupuncture.
The bottom line?
The authors concluded that future studies should include more patients so the results will be more reliable.
More about TMD is here.
12/31/09 22:49 JR