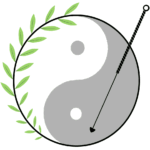 Researchers from the University of Tromso, in Norway list contradictory study results.
For natural menopause
1 large study reported acupuncture was superior to self-care alone in reducing the number of hot flushes and improving the quality of life.
5 small studies failed to show that the effect of acupuncture was limited to any particular points.
The bottom line?
The authors conclude, "Acupuncture is useful for reducing flushes in clinical practice, but there is mixed evidence on the nature of the effect."
There are 2 possible reasons for this discrepancy.
Researchers from Stockholm suggest that sham needling may be as powerful as verum (traditional) acupuncture,
Prof. Ernst believes there is a risk of bias in studies of acupuncture that use the A + B versus B study design. You can read more about that, here.
1/14/10 23:59 JR