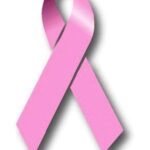 Researchers from Henry Ford Health System, in Detroit, Michigan and Michigan Acupuncture, in Novi tested whether acupuncture reduces vasomotor symptoms more than the antidepressant, venlafaxine (Effexor).
First, the details.
50 patients were randomly assigned to receive 12 weeks of acupuncture or venlafaxine treatment.
Patients were monitored for up to 1 year after treatment.
And, the results.
Both groups exhibited significant decreases in hot flashes, depressive symptoms, and other quality-of-life symptoms, including significant improvements in mental health.

The changes were similar in both groups.

2 weeks after treatment, the venlafaxine group experienced significant increases in hot flashes, whereas hot flashes in the acupuncture group remained at low levels.
The venlafaxine group experienced 18 incidences of adverse effects (eg, nausea, dry mouth, dizziness, anxiety); whereas the acupuncture group experienced no side effects.
Acupuncture was associated with increased sex drive in some women, and most reported an improvement in their energy, clarity of thought, and sense of well-being.
The bottom line?
The authors concluded, "Acupuncture appears to be equivalent to drug therapy in these patients."
The evidence for acupuncture is conflicting. In a recent review, Prof. Ernst noted that another study of acupuncture vs venlafaxine reported no significant intergroup difference.
Prof. Ernst thinks, "Further research is required to investigate whether there are specific effects of acupuncture for treating hot flash in patients with breast cancer."
1/8/10 20:13 JR