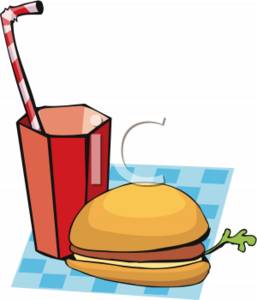 Drs. Kelly Brownell and Kenneth Warner from Yale and the University of Michigan, respectively, see similarities in the actions of "Big Tobacco" 50 years ago and what "Big Food" is doing today in response to concern that their products cause harm.
The public health issues aren't identical, but if you're old enough to remember the tobacco safety debate, the similarities are striking.
The food (tobacco) industry is under attack for marketing products perceived by some to damage health. It faces legislative, regulatory, and legal threats that could fundamentally alter how it does business.
Schools ban soft drinks and snack foods (tobacco).
States and municipalities legislate calorie (health warning) labels on restaurant menus (tobacco products), with similar action considered nationally.
Restricted food (tobacco) marketing practices proposed worldwide.
Snack food (tobacco) taxes are under debate.
There are differences, of course. For example, unlike tobacco, with one major product and few companies producing it, food involves many products made by thousands of companies. But the overarching issues are the same.
To successfully address the obesity (tobacco) epidemic…
The nation must consume fewer calories (tobacco).
If consumers' demand for food (tobacco) were to reflect what's needed to be healthy, the market would contract.
A shrinking market for calories (tobacco) means less revenue for Big Food (Big Tobacco).
The bottom line?
Just as healthcare professionals and organizations were exposed to data (pro and con) that influenced their views on smoking, we're beginning to see reports that attempt to document the negative effects of dietary choices, here, here, and here.
Patients will look to CAM and allopathic healthcare providers for guidance. This blog will attempt to keep up with the debate.
4/29/09 11:12 JR