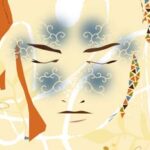 A review article in American Family Physician provides guidance for nasal saline irrigation.
Current recommendations
Symptom of chronic rhinosinusitis (inflamed nasal cavity and sinuses)

Nasal irrigation is effective when combined with other treatments, having the highest levels of scientific support

Symptoms of irritant or allergic rhinitis, viral upper respiratory tract infection, and postoperative care after endoscopic sinus surgery

Limited evidence suggests nasal irrigation may be effective when combined with other treatments.

Mild to moderate rhinitis of pregnancy, acute rhinosinusitis, sinonasal sarcoidosis, and Wegener's granulomatosis

Nasal irrigation has been recommended, but the supporting science is less than for the other conditions.
The bottom line?
Most of the research on nasal irrigation covers short-term treatment. A recently published study cautions against long-term use — 12-month — use.
12/13/09 19:10 JR