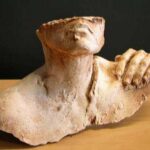 Researchers from the University of Leeds, in the UK reviewed the options for caregivers of patients with dementia.
First, the details.
33 studies were identified; 25 were judged to be high or good quality.
Studies were characterized by weak study designs with small numbers of patients.
And, the results.
Treatments that were effective for use with particular symptoms of dementia.

Music or music therapy
Hand massage
Gentle touch
Physical activity/exercise
The bottom line?
The authors believe that caregivers should make the most of these options.
For treatments that require more structured activities, healthcare professionals should facilitate a patient's participation.
12/20/09 20:49 JR