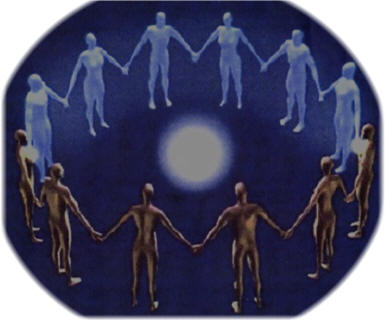 Some studies on distant healing for chronic pain exist, but the value of this treatment is controversial.
Researchers from Holos University, in Fair Grove, Missouri contribute a small study to the debate.
First, the details.
17 people suffering from chronic pain participated.

The pain was not caused by clear organic diseases or pain that persisted long after a reasonable period of healing following injuries or surgery.

Patients were randomly assigned to a treatment group or control group.
All patients met the healer at the initial session where a 20-minute group meditation was performed.
The healer went back to Japan after the session and started distant healing only to some of the patients for 2 months.
All patients were asked to meditate for 20 minutes every day during this time.
And, the results.
Comparison of pre- and post-treatment visual analog scale indicated no significant effect of distant healing.
The Present Pain Intensity Scale from the McGill Pain Questionnaire showed significant improvement in the treatment group compared to the control group.
The Pain Rating Index showed improvement in the treatment group, but the difference between both groups was not statistically significant.
The bottom line?
It seems that this study does nothing to resolve the controversy
5/29/09 23:37 JR