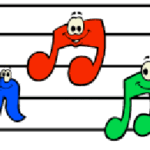 Researchers from Orebro University, in Sweden studied the effect of bed rest + music on relaxation in patients 1 day after heart surgery.
First, the details.
40 patients undergoing open coronary artery bypass grafting and/or aortic valve replacement surgery were randomly assigned to a treatment group.

Music listening during bed rest
Bed rest only
And, the results.
In the music group, levels of oxytocin increased significantly in contrast to the bed rest only group, which experienced decreasing values.

Increasing oxytocin blood levels are associated with a better ability to cope with stress.

Subjective relaxation levels increased significantly more in the music group.
There was no difference between groups in blood pressure, heart rate, and oxygenation of the blood.
The bottom line?
What's interesting about this study is, as the authors state, the causal relation between relaxation and the underlying physical changes (increase in oxytocin).
11/2/09 20:46 JR