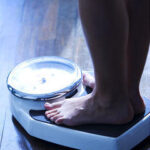 University of Illinois at Chicago researchers report that a modified version of a plan called "alternate-day fasting" may be a viable way to lose weight.
First, the details.
16 obese adults completed were assigned to participates in each of 3 phases in the study.

Phase 1: 2-weeks where participants ate and exercised normally
Phase 2: 4-week weight loss/alternate day fast based on meals prepared for them
Phase 3: 4-week weight loss/alternate day fast based on self-selected food intake based on what they had learned about alternate day dieting

All weighed more than 210 pounds and had body mass indexes between 30 and 39.9.
The participants consumed 20% to 25% of their energy needs on the fast day and ate food as needed the following day.
And, the results.
More than 8 out of 10 participants were able to adhere to their diet during each phase of the study.
The response to both alternate day fast diets was about the same.
Body weight decreased  from 10 to 30 pounds after 8 weeks of diet; the researchers expected an average loss of only 5 pounds .
Percentage body fat decreased significantly from 45% and 42%.
Total cholesterol, LDL (bad) cholesterol, and triglycerides decreased significantly by 21%, 25%, and 32%, respectively, after 8 weeks
HDL (good) cholesterol remained unchanged.
Systolic blood pressure decreased significantly from 124 to 116 mm Hg.
The bottom line?
The authors also reported, "It takes about 2 weeks to adjust to the diet, after which people don't feel hungry on the fast day."
11/7/09 20:39 JR