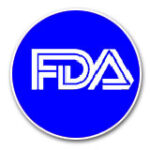 The FDA has sent letters to 21 companies of natural products regarding making unsubstantiated treatment claims — including H1N1 cures.
In response, the Natural Products Foundation (NPF) recently met with officials from both U.S. Food and Drug Administration (FDA) and Federal Trade Commission (FTC) to find ways to help it establish and implement a truth in advertising campaign.
Under this program, the natural products companies are expected to embrace the basic principles that any advertisement or marketing materials must be truthful, not misleading and substantiated under the requirements of both the Federal Food Drug and Cosmetic Act (FDCA) as amended by Dietary Supplement Health and Education Act (DSHEA) and the Federal Trade Commission Act.
The bottom line?
There's something very wrong when people who sell "natural" products need a formal program before they take their public health responsibility seriously.
And yet, I know many people who place more trust in natural products they buy at health food store than in prescription drugs manufactured under strict FDA controls.
Here's the link to the campaign site.
Medical News Today has more on the program too.
10/31/09 23:16 JR