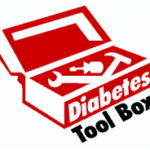 Diabetes-induced damage to peripheral nerves culminates in peripheral diabetic neuropathy, one of the most devastating complications of diabetes mellitus and a leading cause of foot amputation.
Researchers from Chang Gung University, in Taiwan studied the effect of tai chi chuan exercise on the action of peripheral nerves in patients with type 2 diabetes mellitus.
First, the details.
28 people with diabetes mellitus and 32 healthy adult who did not have diabetes participated in the study.
They practiced Cheng's tai chi chuan 3 times a week for 12 weeks.
Fasting blood glucose levels, insulin resistance, and nerve conduction studies were measured.
And, the results.
There was significant improvement in fasting blood glucose and increased nerve conduction velocities in all nerves tested in diabetic patients.
Tai chi chuan exercise did not affect nerve conduction velocities of normal adults.
It significantly improved the motor nerve conduction velocities of bilateral median and tibial nerves, and distal sensory latencies of bilateral ulnar nerves in diabetic patients.
Tai chi chuan exercise had no significant effect on amplitudes of all nerves tested in diabetic patients.
The bottom line?
Significant improvement was recorded after just 12 weeks of tai chi.
The authors concluded that a "larger randomized controlled clinical trial with longer follow-up time is needed."
10/25/09 23:45 JR