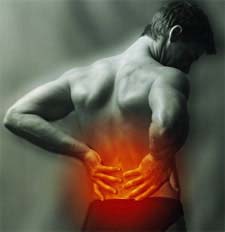 This is a follow-up to an earlier study of chronic and recurrent back pain by researchers from the University of Bristol in the UK.
First, the details.
579 patients with chronic or recurrent low back pain were recruited.
Comparisons were made among normal care (control), massage, and 6 or 24 lessons in the Alexander technique.
Half of each group was randomly assigned to exercise plus behavioral counselling from a nurse.
Costs to the NHS and to participants were compared.
And, the results.
Cost effectiveness analysis of single therapies showed that exercise offered best value.
For two-stage therapy, 6 lessons in Alexander technique combined with exercise was the best value.
The bottom line?
The authors concluded, "A combination of 6 lessons in Alexander technique followed by exercise was the most effective and cost effective option."
MassageDen.com tells us that Alexander technique is a method to improve ease and freedom of movement, coordination, support and balance. "It is not a series of treatments or exercises, but rather a reeducation of the mind and body to change (movement) habits in our everyday activities."
1/22/09 20:46 JR