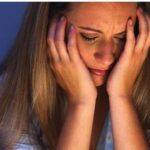 Omega-3 failed to increase the effect of sertraline (Zoloft, Lustral) in treating major depression in patients with coronary heart disease, in this study from researchers at Washington University School of Medicine, in St. Louis, Missouri.
People with major depression suffer from sadness, fatigue, changes in sleep patterns, difficulty thinking and concentrating, changes in appetite, feelings of dejection and hopelessness, and sometimes suicidal thoughts.
First, the details.
122 patients with coronary heart disease who were being treated with 50 mg/day of sertraline to treat depression were assigned to a treatment group for 10 weeks.

2 grams/day of omega-3 acid ethyl esters (eicosapentaenoic acid [EPA] and docosahexaenoic acid [DHA])
Placebo capsules
And, the results.
Sertraline and omega-3 fatty acids was not better than sertraline and placebo.
The bottom line?
It's not known whether higher doses or combining omega-3 with a different antidepressant would have made a difference in outcome.
10/24/09 21:34 JR