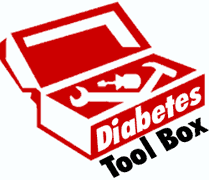 It appears to have positive effects in both conditions, according to this study by researchers at Min-Hang Hospital in Shanghai.
First, the details.
116 patients with type 2 diabetes and abnormal blood cholesterol levels were randomly assigned to berberine (1 gram daily) or placebo for 3 months.
The primary outcomes were changes in blood sugar and lipid concentrations.
Glucose disposal rate (GDR) was measured to determine changes in insulin resistance or sensitivity.
And, the results in the berberine group.
Fasting blood sugar levels decreased from 7.0 to 5.6 mM/L.
Post load blood sugar levels decreased from 12.0 to 8.9 mM/L.
HbA1c (a measure of long-term diabetes control) decreased from 7.5% to 6.6%.
Triglyceride levels decreased from 2.5 to 1.6 mM/L.
Total cholesterol decreased from 5.3 to 4.4 mM/L
LDL (bad) cholesterol decreased from 3.2 to 2.6 mM/L.

All changes were significant vs placebo.

GDR increased after berberine treatment, but the change was not significant vs placebo.
Mild to moderate constipation was observed in 5 participants taking berberine.
The bottom line?
The authors concluded, "Berberine is effective and safe in the treatment of type 2 diabetes and dyslipidemia."
It has been proposed that berberine's benefits in diabetes might be related to a change in insulin resistance. That was not found in this study.
4/13/08 14:53 JR