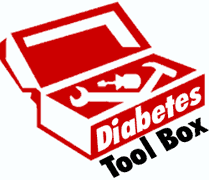 The purpose was to investigate the long-term effects of taking vitamin C, vitamin E, and β-carotene to prevent type 2 diabetes.
First, the details.
Between 1995 and 2005, 8171 adult female health professionals with a history of cardiovascular disease or at least 3 risk factors for cardiovascular disease were randomly assigned to a treatment group.

Vitamin C (ascorbic acid, 500 mg every day)
Vitamin E (600 IU every other day)
Beta-carotene (50 mg every other day)
Placebo vitamin C
Placebo vitamin E
Placebo beta-carotene
And, the results.
Over about 9 years, 895 of the women developed type 2 diabetes.
None of the treatments showed an association with the risk of developing diabetes.
And, the results.
There are several limitations of this study. For example, over time, many of the women in this study lost interest and stopped taking their treatment. Also, it's not known if the findings in a group of high-risk women apply to other women at lower risk.
7/20/09 19:28 JR