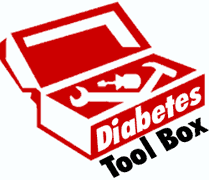 During the European Association for the Study of Diabetes 2008 Meeting, Dr. Paul Zimmet, who is Director of the International Diabetes Institute in Melbourne, Australia argued for greater reliance on drugs.
Dr. Nick Wareham, who is Director of the MRC Epidemiology Unit at the University of Cambridge in the UK advocated to control risk factors and support public health solutions.
Dr. Wareham's view…
Lifestyle changes address the root cause of type 2 diabetes, not its consequences.
Drugs have adverse effects.
Drugs discourage people from making meaningful lifestyle changes.
Dr. Zimmet countered…
Environmental, cultural, economic, and sociopolitical forces work against lifestyle changes in developed countries.
These factors are amplified in other parts of the world.
Lifestyle interventions can work, but there's no way to force people to rigorously control their exercise and diet.
The bottom line?
Dr. Zimmet points to preventive genomics — the study of the effect of a person's genes on the body's response to medications — as a way that "may prove useful" for identifying individuals who could benefit from lifestyle changes and those in whom pharmacotherapy is appropriate.
In fact, a test based on pharmacogenomics, that identifies diabetic patients at highest risk of cardiovascular complications recently became available.
10/1/08 21:21 JR