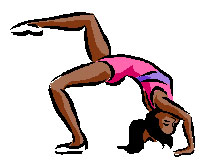 There's no effect on body mass index (BMI) or on other anthropometric measures such as weight, height, and waist size.
But that's only part of the story according to researchers from the BC Children's Hospital in Vancouver, British Columbia who reported their findings during the American Academy of Pediatrics 2008 National Conference and Exhibition.
First, the details.
A literature search revealed 18 studies, of which it was possible to combine the results and reanalyze the data (meta-analysis).
Data from 13,003 children aged 5 to 18 years were included in the meta-analysis.
The minimum duration of study was 6 months.
Half of the studies were shorter than 1 year duration (range, 6 months to 3 years).
Height and weight were measured before and after the study.
Most studies included additional activities — diet, education, or family involvement.
And, the results.
Compared to the control groups, BMI was not affected by school-based physical activity.
There was also no consistent improvement in any other measures of body composition.

Body fat percentage
Skin-fold thickness
Lean mass
Waist circumference
Waist-hip ratio

Sex, study duration, and study quality had no effect on the results.
The bottom line?
Despite the negative findings, in a Medscape interview Dr. Kevin Harris cautioned, "There are important beneficial health effects from school-based physical activity … such as improved aerobic capacity, blood pressure, bone mineral density, and flexibility."
However, "If we're really going to tackle the issue of obesity," says Dr. Harris, "we need to have interventions that are proven to impact BMI and other anthropometric measures."
10/21/08 21:19 JR