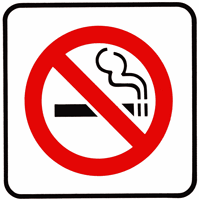 Very few healthcare providers know them, according to this survey presented during the annual meeting of the American College of Chest Physicians (CHEST 2008).
Researcher Dr. Virginia Reichert at North Shore-Long Island Jewish Hospital in Great Neck was "astonished."
First, the details.
600 prescribers and nonprescribers were surveyed.

MDs, osteopaths, physician assistant and nurse practitioners, nurses, respiratory therapists, pharmacists, drug and alcohol counselors, and social workers

The survey included 17 questions on the prevalence of smoking, tobacco treatment guidelines, cessation pharmacotherapy, nicotine drug interactions, and symptoms of nicotine withdrawal.
And, the results.
Fewer than 10% of prescribers and non-prescribers knew the following.

Tobacco dependence guidelines are available.
Symptoms of nicotine withdrawal
About half or more did not know…
About drug interactions with smoking cessation therapies or contraindications of other drugs
Effect of smoking cessation on prescribed medications
Insulin requirements drop 30% within 24 hours of smoking cessation.
Warfarin (Coumadin) requirements begin to drop with abrupt cessation.
The bottom line?
If you're interested, the Agency for Healthcare Research and Quality of the US Department of Health and Human Services has published guidelines for treating tobacco use and dependence here.
10/31/08 17:12 JR