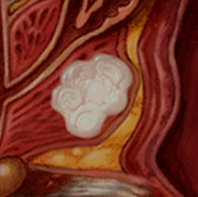 Except possibly for prostate cancer, the answer is no, according to researchers from the King Faisal Specialist Hospital and Research Center in Riyadh, Saudi Arabia.
First, the details.
12 studies of about 167,000 participants were reviewed.
The studies compared the intake of vitamin E alone or vitamin E plus supplements to control groups.
The primary outcomes were deaths for any reason, deaths due to cancer, total incidence of cancer, and incidence of lung, stomach, esophageal, pancreatic, prostate, breast, and thyroid cancers.
And, the results.
The studies were considered to be of good quality.
There was a positive association between taking vitamin E and a reduced incidence of prostate cancer.
When studied alone, vitamin E's positive effect on prostate cancer disappeared, although the number of patients included in the review was too small to say for sure.
Vitamin E had no effect on total mortality, cancer incidence and cancer mortality among the different groups of patients.
The bottom line?
The authors concluded, "Vitamin E can be used in the prevention of prostate cancer in men who are at high risk of prostate cancer."
Other researchers have come to similar but qualified conclusions in the past year.
Researchers from the Fred Hutchinson Cancer Research Center in Seattle, Washington surveyed about 35,000 men about their intake of vitamin E and selenium over the past 10 years based on their use of multivitamins and supplements. They concluded, "Vitamin E and selenium were not associated with prostate cancer risk overall; however, risk of clinically relevant advanced disease was reduced with greater long-term vitamin E supplementation."
Others from the National Cancer Institute in Bethesda, Maryland reported that based on up to 19 years of follow-up in about 29,000 Finnish men, blood levels of vitamin E were associated with a lower risk of prostate cancer, although the intake of vitamin E was not.
There's probably enough support for taking vitamin E and hope for high blood levels. But none of these studies suggest a daily dose.
2/25/08 1:57 JR