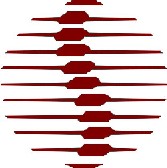 Researchers at the VA of Western New York Healthcare System, in Buffalo studied the apparent influence of post-traumatic stress disorder on outcomes of chiropractic care in veterans with neck or low back complaints.
First, the details.
130 veterans participated.
Veterans with and without post-traumatic stress disorder reported their responses to chiropractic care for neck and low back regions.
And, the results.
The 21 patients with post-traumatic stress disorder experienced significantly lower levels of improvement in neck and low back disability vs the patients who didn't have post-traumatic stress disorder.
The bottom line?
The authors concluded, "These findings, coupled with the theorized relationships between post-traumatic stress disorder and chronic pain, suggest that the success of conservative forms of management for veteran patients with musculoskeletal disorders may be limited by the presence of post-traumatic stress disorder."
The online chiropractic community called ChiroEco.com says this article and another published in the same issue of Military Medicine are "a big step forward in establishing doctors of chiropractic as meaningful providers in the US military and VA settings."
Military Medicine is the official journal of the Association of Military Surgeons of the United States.
7/13/09 20:15 JR