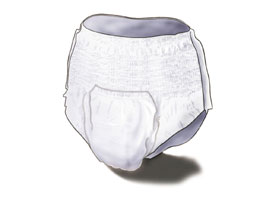 Researchers from the University Hospital, in Tübingen, Germany, reviewed the evidence.
First, the details.
For constipation, 8 studies were identified.
For fecal incontinence, 11 trials were identified.
The data were pooled and a meta-analysis conducted.
And, the results.
Constipation
Biofeedback training was significantly better than non-biofeedback (laxatives, placebo, sham training, and botox injection).
Biofeedback was as effective as electromyographic biofeedback.
Fecal incontinence
Biofeedback was as effective as non-biofeedback therapy.
There were no differences among various modes of biofeedback.
The bottom line?
The authors commented that the studies were flawed, with variable endpoints and a lack of quality.
Despite this, they concluded, "Biofeedback training for pelvic floor dyssynergia [aka anismus: failure of pelvic floor muscles to relax, or a paradoxical contraction of these muscles, with defecation] shows substantial specific therapeutic effect."
By comparison, "Biofeedback training for incontinence is still lacking evidence for efficacy."
"In both conditions, biofeedback seems to play a minor role."
More positive reports on biofeedback and fecal incontinence are here and here.
7/2/09 18:13 JR