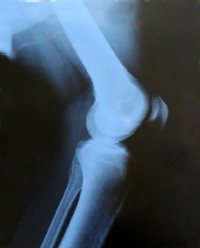 Following the negative report from the Glucosamine/Chondroitin Arthritis Intervention Trial (GAIT), researchers from the University of Utah reanalyzed the data on chondroitin and discovered there's benefit in certain patients.
Here's what they found
Patients taking chondroitin sulfate had a statistically significant improvement in knee joint swelling.
A beneficial effect of chondroitin sulfate on joint swelling occurred more often in patients with milder pain and lower Kellgren-Lawrence Grade (less severe disease).
The bottom line?
The earlier report from GAIT found no statistically significant difference in average joint space width loss (a surrogate marker for joint health) with any treatment compared to placebo.
Based on the reanalysis however, it appears that in people with milder pain and less severe osteoarthritis of the knee, taking chondroitin is likely to result in less knee pain.
10/8/08 18:20 JR