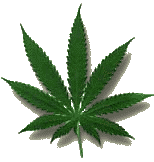 Perhaps you've heard that a company called Cannabis Science Inc. has offered Homeland Security Administration (HSA) Secretary Janet Napolitano to produce 1 million doses of its whole-cannabis lozenge, and provide them to HSA for distribution at cost.
The CEO claims, "We have the science and preliminary anecdotal results confirming the anti-inflammatory properties of our new lozenges and indicating they may present an effective and non-toxic treatment for minimizing the symptoms and harm from influenza infections."
The bottom line?
I found no published studies supporting this statement.
6/15/09 19:41 JR