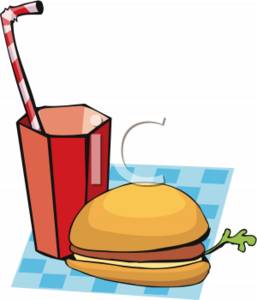 According to the Wall Street Journal, government officials are considering different public-health efforts to help people curb the weight problem.
Support for this legislation comes from Drs. Kelly Brownell and Thomas Frieden writing in the New England Journal of Medicine.
Corollaries to the tobacco wars are unmistakable.
Sugar-sweetened beverages (soda sweetened with sugar, corn syrup, or other caloric sweeteners, and sports and energy drinks) may be the single largest driver of the obesity epidemic.
Sugared beverages are marketed extensively to children and adolescents.
Taxes on tobacco products have been highly effective in reducing consumption.
A penny-per-ounce excise tax could reduce consumption of sugared beverages by more than 10%.
A penny-per-ounce excise tax would raise an estimated $1.2 billion in New York State alone.
Revenue generation can further increase the societal benefits of a tax on soft drinks.
Those arguing against a soda tax state…
A tax would have an disproportionate effect on the poor.
It's unfair to single out one type of food for taxation.
The tax will not solve the obesity problem.
The bottom line?
Solving the obesity problem is only half the objective. Ever present is the need to make up for government deficits.
And, it's an idea being proposed outside the US. For example, France is considering raising taxes on foods that are "trop gras, trop sucrés, trop salés qui ne sont pas de stricte nécessité" — too fatty, too sugary, too salty and not strictly necessary.
5/12/09 14:13 JR