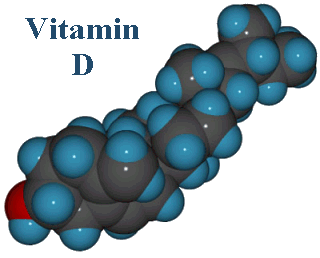 The objective of this study was to investigate the relationship between vitamin D blood levels [25(OH)D] and parathyroid hormone (PTH) vs muscle power and force in girls attending secondary schools.
First, the details.
99 girls, 12- to 14-years-old, participated.
A series of studies to measure muscle power, velocity, and jump height was performed.
The Esslinger Fitness Index (efficiency and asymmetry of movement, and maximum voluntary force of each leg) was recorded.
Body height, weight, and blood levels of 25(OH)D and PTH were measured.
And, the results.
After correction for weight, higher 25(OH)D levels were associated with significantly greater jump velocity, jump height, power, Esslinger Fitness Index, and force.
Higher PTH was associated with significantly weaker jump velocity.

When people are vitamin D deficient, the PTH levels increase.
The bottom line?
The authors, who were from the University of Manchester, in the UK concluded, "Vitamin D was significantly associated with muscle power and force in adolescent girls."
4/9/09 22:37 JR