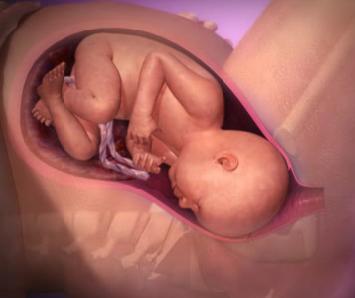 Despite limited evidence, this Cochrane review concludes that women should have the choice of using transcutaneous electrical nerve stimulation (TENS) during labor.
First, the details.
A literature search returned 25 studies.
19 studies of 1671 women were of high enough quality to include in the review.

15 examined TENS applied to the back
2 to acupuncture points
2 to the cranium
And, the results.
There was little difference in pain ratings between TENS and control groups.
However, women receiving TENS to acupuncture points were less likely to report severe pain.
Most women using TENS said they would be willing to use it again in a future labor.
When TENS was used with epidural analgesia there was no evidence that it reduced pain.
There was no consistent evidence that TENS had any impact on treatments and outcomes in labor.
There was little information on outcomes for mothers and babies, and no side effects were reported.
There were no studies of TENS at home during early labor.
The bottom line?
Despite limited supporting evidence, women in labor seem to respond, and would use it again if offered.
On a related issue, 2 general reviews of TENS, here and here, caution that TENS shouldn't be used during pregnancy, because it may induce premature labor. The statement isn't referenced in either article.
A PubMed search found only 1 study by Russian researchers in 1990 who concluded, "An appropriate TENS regimen was found to be a highly efficient method of labor induction."
It remains to be seen whether this is a general effect of TENS or dependent on placement of the electrodes and other time, treatment, and patient variables.
4/17/09 16:43 JR