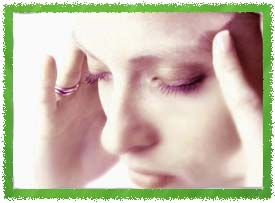 Researchers from Paraiba Federal University, in Brazil evaluated the effect of soy isoflavones extract on depressive symptoms in women with climacteric syndrome (menopause).
First, the details.
84 menopausal women were randomly assigned to take 120 mg soy isoflavones extract or placebo daily.
The Brazilian version of the Center of Epidemiologic Studies of Depression (CES-D) scale was used to evaluate the women before treatment, and at 8 weeks and 16 weeks after treatment.
Neither the patients nor researchers were aware of the treatment given — double-blind.
And, the results.
Depression scores improved significantly in the soy isoflavones extract group and the placebo group at 8 and 16 weeks compared to before treatment.
But there was no difference between the soy group and the placebo group in depression scores at 16 weeks after treatment.
Treatment was well tolerated.
The bottom line?
The treatment with soy isoflavones did not produce a significant reduction in depressive symptoms evaluated in this study when compared to placebo. Any improvement was probably due to non-specific effects of the study, concluded the authors, such as paying greater attention to the participants and their general care.
Others have reported that phytoestrogen extracts, including soy foods and red clover, appear to have at best only minimal effect on menopausal symptoms
In 2 reports however, positive outcomes with the use of soy to manage other symptoms of menopause have been reported.
The Shangai Women's Health Study reported that higher soy protein and isoflavone intake was associated with a lower risk of fracture.
A meta-analysis found that isoflavone supplementation was associated with a 34% reduction in hot flashes.
4/13/09 20:18 JR