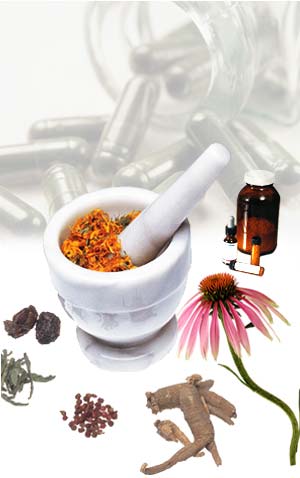 This Cochrane review evaluated homeopathic medicines used to prevent or treat side effects of cancer treatments.
First, the details.
8 studies in 664 participants were selected for review.

3 studied adverse effects of radiotherapy
3 studied adverse effects of chemotherapy
2 studied menopausal symptoms associated with breast cancer treatment
And, the results.
2 studies in 254 patients reported superiority of topical calendula (aka marigold) over trolamine (a topical non-steroidal drug) to prevent radiotherapy-induced dermatitis.
A study of 32 patients demonstrated superiority of Traumeel S over placebo as a mouthwash for chemotherapy-induced stomatitis (inflammation of the mouth).

Traumeel is a homeopathic anti-inflammatory and analgesic preparation containing 12 botanicals and 2 minerals.

2 other studies reported positive results, although the risk of bias was unclear.
4 studies reported negative results.
The bottom line?
Yes, there's some supporting evidence for calendula and Traumeel S, concluded the authors. However, "there is no convincing evidence for the efficacy of homeopathic medicines for other adverse effects of cancer treatments."
Regarding radiotherapy-induced dermatitis: Researchers from Princess Margaret Hospital, in Ontario, Canada conducted a review to evaluate prevention and management of acute skin reactions related to radiation therapy. They concluded, "Skin washing… should be permitted in patients receiving radiation therapy to prevent acute skin reaction."
They also concluded, "There is insufficient evidence to support or refute specific topical or oral agents [including calendula] for the prevention or management of acute skin reaction."
Regarding chemotherapy-induced stomatitis: NHS Trust has published an algorithm to guide management of stomatitis and mucositis for oncology patients receiving chemotherapy.
4/15/09 20:14 JR