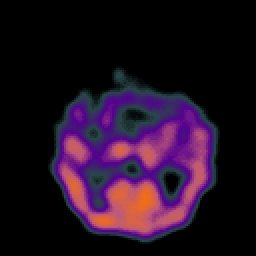 Researchers from the Netherlands set about to determine whether the progressive changes in symptoms seen in dementia might be affected by the 2 major synchronizers of the circadian timing system: bright light and melatonin.
First, the details.
189 elderly residents of 12 group care facilities in the Netherlands participated in the study.
They were randomly assigned to daily treatment with whole-day bright (1000 lux) or dim (300 lux) light and to evening melatonin (2.5 mg) or placebo for an average of 15 months.
90% were female and 87% had dementia.
Neither the patents nor the researchers knew their treatment (double-blind).
And, the results.
Light reduced cognitive deterioration (reasoning), depressive symptoms, and the increase in functional limitations.
Melatonin shortened sleep onset and increased sleep duration.
Melatonin had a negative effect on positive and negative affect.
Melatonin also increased withdrawn behavior, although this was not seen if given in combination with light.
Combined treatment also reduced aggressive behavior, increased sleep efficiency, and improved nocturnal restlessness.
The bottom line?
Goodness.
The authors concluded, "Light has a modest benefit in improving some cognitive and noncognitive symptoms of dementia. To counteract the adverse effect of melatonin on mood, it is recommended only in combination with light."
6/11/08 21:54 JR