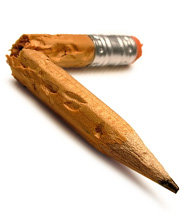 Cognitive behavioral therapy can be useful for managing worry and associated symptoms among older patients, according to researchers at Baylor College of Medicine, in Houston, Texas.
First, the details.
134 older elderly adults were randomly assigned to 3 months of a treatment.

Usual care
Cognitive behavior therapy that included education and awareness, motivational interviewing, relaxation training, cognitive therapy, exposure, problem-solving skills training, and behavioral sleep management.

Patients assigned to usual care received biweekly telephone calls to ensure their safety and provide minimal support.
Patients were evaluated at the start of treatment, 3 months after treatment, and then at 6, 9, 12, and 15 months.
A battery of tests was used to assess the response to treatment.
And, the results.
Worry severity, depressive symptoms, and general mental health improved significantly with behavioral therapy vs usual care.
There was no difference in generalized anxiety disorder severity.
Significant improvements in worry severity were higher following behavior therapy compared with usual care starting at the first evaluation at 3 months (40% vs. 22%).
The bottom line?
The results are important because generalized anxiety disorder is a common condition in later life, with a prevalence up to 7% in the community and 11% among patients receiving in primary medical care. It's associated with increased physical disability, memory difficulties, and decreased quality of life.
Usual treatment is with drugs and associated with side effects, which limit their effectiveness.
The next queston to answer is whether this level of intensive behavioral therapy is cost effective compared to drug therapy.
4/12/09 18:10 JR