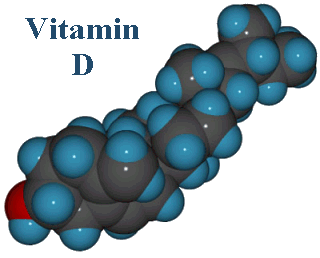 Changing the definition of vitamin D deficiency resulted in an increased prevalence from 2% to 14%.
Here are the results from the National Health and Nutrition Examination Survey III.
First, the details.
A survey was administered to a nationally representative sample of noninstitutionalized civilians aged 2 months and older.
The findings were based on 2955 participants aged 12 to 19.
Relationships between 25-hydroxyvitamin D blood levels and societal and demographic variables were evaluated.
And, the results.
Changing the definition of vitamin D deficiency from less than 11 to less than 20 ng/mL increased the prevalence from 2% to 14%.
Non-Hispanic black adolescents had 20 times the risk of 25-hydroxyvitamin D deficiency compared with non-Hispanic white adolescents.
The risk of deficiency was more than double for females vs males.
Higher weight was associated with lower 25-hydroxyvitamin D blood levels.
Overweight adolescents had increased risk of deficiency compared with normal-weight adolescents.
The bottom line?
The authors concluded, "There was a disproportionate burden of vitamin D deficiency in the non-Hispanic black adolescent population."
They believe, "Routine supplementation and monitoring of serum levels should be considered. Females and overweight adolescents are at increased risk."
To meet minimum nutritional requirements teens would need to consume at least 4 glasses of fortified milk daily or its dietary equivalent. Other foods rich in vitamin D include salmon, tuna, eggs and fortified cereals. A vitamin supplement containing 400 IU of vitamin D is another alternative," said Dr. Sandy Saintonge from Weill Cornell Medical College in New York City.
"We should also consider a national fortification strategy, perhaps including routine supplementation and monitoring of serum levels, but more research is needed to determine optimal vitamin D levels."
3/12/09 20:13 JR