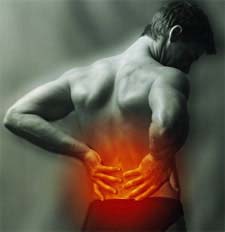 Studies show that exercise is beneficial for chronic low back and neck pain, but how often is it prescribed?
First, the details.
684 people with chronic back or neck pain who saw a physician, chiropractor, and/or physical therapist in the past 12 months were surveyed by phone.
They were asked if exercise was prescribed, the amount and type of supervision received, and the duration and frequency of the prescribed exercise.
And, the results.
Only 48% of those surveyed were prescribed exercise.
Of those prescribed exercise…

46% received the prescription from a physical therapist
29% from a physician
21% from a chiropractor
4% from other

Seeing a physical therapist or chiropractor was the strongest predictor of exercise prescription.
Women, those with a higher education, and those receiving worker's compensation were most likely to get a prescription for exercise.
Physical therapists were more likely to provide supervision and prescribe strengthening exercises compared to physicians and chiropractors.
Physical therapists were more likely to prescribe stretching exercises than physicians.
The bottom line?
The results as outlined above underestimate the percentage of patients who eventually did receive a recommendation to exercise. For example, many physicians who did not prescribe exercise referred their patients to physical therapists who did. Of those respondents who saw a physician and did not receive exercise instruction, 26% saw a therapist and 10% saw a chiropractor who prescribed exercise, the researchers found.
The authors concluded, "Exercise is being underutilized as a treatment for chronic back and neck pain and… the amount of supervision and types of exercises prescribed do not follow current practice guidelines."
"Exercise prescription provided by physical therapists appears to be most in line with current guidelines."
Recommendations for treating low back pain are listed here.
2/2/09 19:33 JR