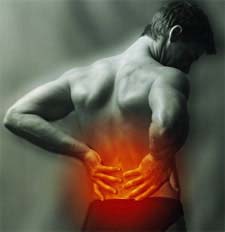 In this study by researchers in Canada and the US, combining several treatments under the umbrella of naturopathic care was better than simply giving advice.
First, the details.
70 warehouse workers with low back pain were studied.
The cost-effectiveness of naturopathic care (acupuncture, relaxation exercises, exercise, and dietary advice, and a back care booklet) was compared to standardized physiotherapy education and a back care booklet (control treatment).
And, the results.
Naturopathic care significantly improved quality-adjusted life-years over the 6-month study (3 months treatment plus a 3-month follow-up) vs control treatment.
Naturopathic care significantly reduced societal costs by $1212 per participant.
From the perspective of the employer, the naturopathic care cost $154 per absentee day avoided (compared to the cost of lost productivity of $172 per day) and had a return on investment of 7.9% under healthcare coverage limits, assuming the employer paid the full cost of naturopathic care.
Each participants saved $1096 in adjunctive care costs (chiropractic, massage, physiotherapy).
The bottom line?
The study shows that actions speak louder than words. That is to say, naturopathic care as defined by the application of acupuncture, relaxation exercises, and exercise, plus dietary advice and a back care booklet is better than simply advising patients about physiotherapy and giving them a book.
As an initial study to show that active care is better than placebo, this study is useful. Of greater value will be subsequent studies (hopefully) that compare different active care options.
The study was funded by the National Center for Complementary and Alternative Medicine (NCCAM).
4/6/08 11:02 JR