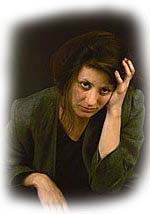 When a second antidepressant drug is added to an existing antidepressant, it's called "combination pharmacotherapy."
When a non-antidepressant agent is added, it's "augmentation treatment."
Examples of augmentation therapy…
Omega-3 fatty acids
Treatment with ethyl-eicosapentaenoate (EPA) at 1 gram/day was effective for depression in patients who remained depressed despite adequate standard therapy.
Reversal of drug resistance by EPA may result from an immunological mechanism.
In addition, EPA might enhance the action of some antidepressants, by keeping in the brain longer.
S-adenosyl methionine (SAMe)
Among partial and nonresponders to serotonin reuptake inhibitors (SSRIs) or venlafaxine (Effexor), augmentation with SAMe lead to a response rate of 50% and a remission rate of 43%.
Augmentation also includes adding pharmacologic agents, not usually used to treat depression.
The bottom line?
Dr. George Papakostas from the Massachusetts General Hospital in Boston tells us that unfortunately, many patients remain symptomatic despite the addition of nonpharmacologic (and pharmacologic) augmentation treatments. He concludes, "Clearly, there is an urgent need to develop safer, better tolerated, and more effective treatments for major depressive disorder.
5/31/08 14:28 JR