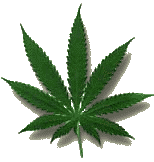 "Whenever a young patient without predisposing factors develops AF (atrial fibrillation), the possibility of marijuana smoking should be examined as a potential cause."
After searching the medical literature, 7 case reports were identified for review.
Here's what they found.
All patients were young (average age: 25 years).
AF occurred shortly after marijuana smoking.
All episodes were of short duration
In 3 of 6 cases, AF converted to a normal rhythm using pharmacological means.
All but one patient had palpitations.
2 patients experienced a transient loss of consciousness, while another one fell.
No patient had structural heart disease and only one had a precipitating factor (high blood pressure).
The bottom line?
In a young person with an abnormal rhythm that involves the upper chambers of the heart, think marijuana use in the absence of other predisposing factors.
4/1/08 20:34 JR