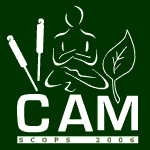 Areas of interest for the nutraceutical industry and consumers include digestive health, omega-3, superfruits, and weight management, according to this article in Nutraingredients.com | Europe.
Digestive health
The probiotic market has grown past €500 million ($696 million) from virtually zero less than 5 years ago.
Julian Mellentin, consultant and editor of the trade journal New Nutrition Business claims "Digestive health is… more important to consumers than heart health or cholesterol-lowering or any other medicalized issue."
Omega-3
Adding omega-3 fatty acids to functional foods is still in its infancy.
Documented brain, heart, and other health benefits support its expanded use.
As product formulations improve, there will be the potential for high-dose functional foods.
Weight management
There's greater awareness of dietary pitfalls.
Combine this with endless government "improve your lifestyle" campaigns and the soon to come "obesity tax" in New York State, and we're likely to see more food additives to help achieve weight control.
There's also a market for the non-obese who seek to control their weight or body shape.
More plant extracts and proteins, as well as salt, fat, and sugar substitutes will be positioned to offer calorie burning, fat burning, or satiety benefits.
Superfruits
Consumers are willing to pay a premium for cranberry, pomegranate, goji, and acai.
"Ten years from now, if science can substantiate the many benefits now emerging, the term 'superfruit' may become redundant – and fruit, like dairy, may be a vehicle for delivering a wide array of health benefits to consumers," according to Mr. Mellentin.
The bottom line?
It's unlikely that vitamins, minerals, antioxidants, herbs, and other nutrients will cure cancer; but their inclusion in supplements, cosmeceuticals, and functional foods and drinks is likely to increase.
Hopefully, supporting research will accompany this trend.
1/7/09 11:32 JR