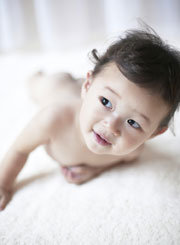 Researchers at The Children's Hospital at Westmead, Australia report the emerging importance of rice — a food commonly thought to be "hypoallergenic" — as a significant trigger of food protein induced enterocolitis syndrome (FPIES).
FPIES is commonly pronounced "F-Pies", as in "apple pies," or "fees." Enterocolitis (aka ulcerative colitis) is an inflammatory condition involving the small and large intestines.
First, the details.
The authors reviewed the records of 14 children with 26 episodes of rice FPIES.
Their findings were compared to 17 children with 30 episodes of cow's milk or soy FPIES.
And, the results.
Children with rice FPIES were more likely to have FPIES to other foods (36%) compared to those with FPIES to cow's milk/soy (0%).
Rice caused more episodes of FPIES before a correct diagnosis was made.

The reactions were more severe and required more frequent fluid resuscitation (43% vs 17%) compared to reactions caused by cow's milk/soy.
The bottom line?
The authors concluded, "Pediatricians should be aware that rice not only has the potential to cause FPIES, but that such reactions tend be more severe than those caused by cow's milk/soy."
More about FPIES is summarized here.
12/2/08 22:27 JR