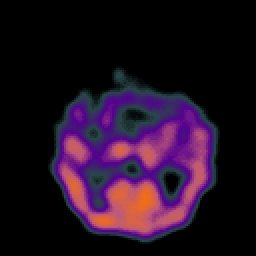 Does it matter?
Prior studies in patients with Alzheimer's disease were too small and too short in duration to assess their effect on cognitive (reasoning) decline, according to researchers in the Alzheimer Disease Cooperative Study.
First, the details.
409 individuals with mild to moderate Alzheimer's disease participated for 18 months.

Mini-Mental State Examination scores were between 14 and 26.

They were randomly assigned to 2 groups

High-dose supplements daily: folate 5 mg, vitamin B6 25 mg, vitamin B12 1 mg
Placebo

Neither the participants nor the researchers knew the treatment given — double-blind.
Researchers looked for changes in the Alzheimer Disease Assessment Scale (ADAS-cog) — the most widely used cognitive assessment tool in US studies of antidementia drugs.
And, the results.
The vitamin supplements reduced homocysteine levels significantly.
But there was no difference in the rate of change of ADAS-cog scores over 18 months.
The likelihood of depression was greater in the group treated with vitamin supplements.
The bottom line?
The authors concluded, "This regimen of high-dose B vitamin supplements does not slow cognitive decline in individuals with mild to moderate Alzheimer's disease."
In an accompanying editorial, Drs. Robert Clarke and Derrick Bennett from the University of Oxford in the UK observed, "The precise reasons the study failed to detect any beneficial effect of B vitamins on the rate of cognitive decline remain unclear."
However, they agree with the authors that "until and unless new data suggest otherwise, there is insufficient evidence to justify routine use of homocysteine-lowering vitamin supplements for the prevention of Alzheimer disease and cognitive decline among individuals with normal vitamin status."
10/16/08 11:15 JR