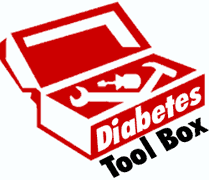 Researchers from across the Commonwealth studied the potential value of antioxidants in preventing heart complications in people with diabetes.
First, the details.
1276 adults with type 1 or type 2 diabetes and an ankle brachial pressure index (ABPI) of 0.99 or less but no symptomatic cardiovascular disease were studied.

ABPI measures blood pressure in the legs to detect peripheral vascular disease.

Participants were randomly assigned to 4 groups.

Aspirin 100 mg + antioxidant
Aspirin 100 mg + placebo
Placebo + antioxidant
Placebo + placebo

The antioxidant capsule contained alpha-tocopherol 200 mg, ascorbic acid 100 mg, pyridoxine hydrochloride 25 mg, zinc sulphate 10 mg, nicotinamide 10 mg, lecithin 9.4 mg, and sodium selenite 0.8 mg.
Neither the researchers nor patients knew the treatment given — double-blind.
And, the results.
There was no evidence that any of the treatments protected from any of the following complications.

Death from heart disease or stroke
Non-fatal heart attacks or stroke
Amputation above the ankle for limb ischemia
The bottom line?
The authors concluded there was "no evidence to support the use of either aspirin or antioxidants in the primary prevention of cardiovascular events and mortality in people with diabetes."
"Primary prevention" refers to treating someone to prevent a complication they have never had. In the case of aspirin, we know it's effective for lowering the risk of secondary occurrences of cardiovascular complication in people (not just diabetics) with symptomatic peripheral arterial disease.
10/17/08 09:20 JR