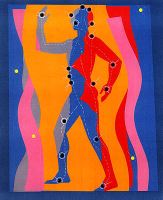 Here's a summary of a thorough review of this special area of CAM care.
First, the details.
Researchers representing anesthesiology, pediatrics, and complementary medicine from Los Angeles, California reviewed studies of many pediatric diseases.
Studies were excluded if they were poorly designed (eg, poorly defined outcomes, fewer than 10 participants).
And, the results.
Studies demonstrate relative promise in the following conditions.

Pediatric pain
Migraine
Enuresis (bed-wetting)
Constipation
Allergies
Neurologic disability (drooling, cerebral palsy)
Laryngospasm (blocked air flow into the lungs)
Vomiting after surgery
The bottom line?
For anyone interested in this specialty, this review article is available for free and is a good place to start. There are however, several caveats to consider.
First, the positive evidence for each condition listed above is based on few studies.
In addition, the results with pediatric acupuncture, as with adults, depend on the skill of the acupuncturists. There is limited standardization, with each patient treated differently based on the therapist's assessment.
In addition, although the chances of serious acupuncture-associated infection are low, there are reports suggesting that hepatitis, HIV, and bacterial infections of the heart (endocarditis) may develop after acupuncture treatment.
10/12/08 20:32 JR