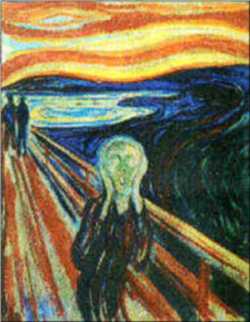 Brain levels of glutathione are lower in schizophrenia — a disorder that often is chronic and not responsive to treatment. Since N-acetylcysteine (NAC) increases brain levels of glutathione in rodents, an international group of researchers sought to determine its effect in patients.
First, the details.
140 patients with chronic schizophrenia were randomly assigned to treatment.
NAC (1 gram by mouth twice daily) or placebo as an add-on to maintenance medication was given for 24 weeks.
A battery of tests was used to detect any changes after completing treatment.
The researchers and patients did not know the treatment given — double-blind.
And, the results.
Patients treated with NAC improved significantly more than the placebo group as measured by the total PANSS (Positive and Negative Syndrome Scale).

PANSS measures symptom severity.

There was no significant change in the PANSS positive subscale.

PANSS positive measures excess or distortion of normal functions.

NAC was associated with significant improvement in akathisia (an urge to move about constantly) vs placebo.
NAC was well tolerated.
The bottom line?
Dr. John Krystal, editor of the journal Biological Psychiatry says, "The preliminary evidence of efficacy of NAC is very interesting. This study might suggest a number of novel approaches to treating depression. In subsequent efforts to replicate this preliminary finding, it will be important to determine how much NAC reaches the brain after oral administration."
9/4/08 22:02 JR