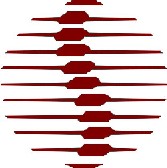 Why have chiropractors been unable to establish themselves as a well-respected, highly used group of professionals who are recognized by the public as offering essential services to society?
Chiropractic practitioners from around the country weigh in.

Public health
Openly embrace and become actively involved in the American Public Health Association and in established public health initiatives.
Chiropractors dogmatically opposed to common public health practices (immunization, public water fluoridation) should cease such "unfounded activity."
Educational reform
Critically look at chiropractic educational institutions to find what's substandard.
Correct deficiencies, including the perpetuation of dogma and unfounded claims.
Require chiropractic faculty to engage in research and scholarship.
Consider upgrading admission requirements to chiropractic schools.
Residency programs in hospitals
Establish hospital-based residencies.
Chiropractic internships should, as with medicine and podiatry, occur after graduation.
Require completion of postgraduate residency training as a condition of getting licensed.
Clear identity
There is only one societal need that chiropractic medicine has the potential to meet: non-surgical spine care.
9/2/08 20:54 JR