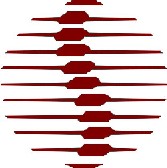 Researchers at the New York Chiropractic College in Seneca Falls compared Graston instrument-assisted soft tissue mobilization (GISTM) vs soft tissue mobilization (STM) by hand.
First, the details.
Volunteers with characteristics, and physical and electrodiagnostic findings consistent with carpal tunnel syndrome were randomly allocated to receive either GISTM or STM.
The abstract does not state the number of volunteers studied.
Treatment to the affected area was given twice a week for 4 weeks and once a week for 2 additional weeks.
And, the results.
Patients in both groups had improved nerve conduction latencies, wrist strength, and wrist motion.
Signs and symptoms of carpal tunnel syndrome improved and patients reported satisfaction with the treatment outcomes.
Improvements were maintained at 3 months for both treatments.
The hand not treated showed no change, although no initial evidence of carpal tunnel syndrome was presented.
The bottom line?
Either approach to treatment appears to be a good option considering the alternatives.
12/22/07 15:02 JR