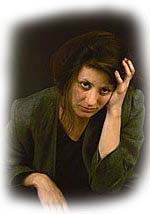 As you read this summary of a study conducted at Charité Medical Centre in Berlin, consider an earlier post that presents Prof. Ernst's view of the A + B vs B study design.
First, the details.
The effectiveness of acupuncture in addition to routine care in patients with primary headache (lasting longer than 12 months, with at least 2 headaches/month) was compared to routine care alone.
Of 15,056 adult headache patients, 1,613 were randomly assigned to acupuncture and routine care, while 1,569 received routine care only (A + B vs B study design).

Acupuncture treatment included up to 15 sessions over 3 months.

The remaining patients who did not consent to randomization received acupuncture treatment immediately.
And, the results.
At 3 months, the number of days with headache decreased from 8 to 5 in the acupuncture group and from 8 to 6 in the routine care only group.

The differences between groups were significant.

Intensity of pain and quality of life improvements were significantly more pronounced with acupuncture.
Treatment success was maintained through 6 months.
The changes in those who were not randomly assigned to a treatment group were similar to those seen in randomized patients.
The bottom line?
The authors concluded, "Acupuncture plus routine care in patients with headache was associated with marked clinical improvements compared with routine care alone."
OK, but the flawed allocation of patients that permits access to routine care by all patients (if you accept Prof. Ernst's argument) causes one to view acupuncture in a whole other light.
8/5/08 14:08 JR