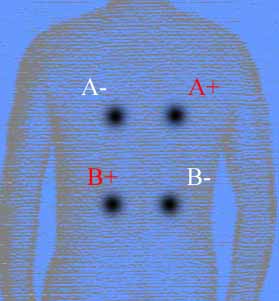 Researchers from The Hong Kong Polytechnic University report that the combination is better than either treatment alone.
First, the details.
88 chronic stroke survivors were assigned randomly to one of 4 treatments 5 days a week for 4 weeks
TENS (transcutaneous electrical nerve stimulation)
TENS+TRT (task-related training)
Placebo TENS+TRT
No treatment
TENS is a technique where mild electric currents are applied to some areas of the skin by a small power pack.
And, the results with TENS+TRT.
Significantly greater improvement in ankle dorsiflexion torque (bending the ankle upward) and in ankle plantarflexion torque (pointing the foot down) vs TENS
Significantly earlier and greater reduction of plantarflexor spasticity and improvement in ankle dorsiflexion torque vs placebo+TRT.
Significantly greater improvement in gait velocity (speed of a person's walk) vs the other groups.
The bottom line?
The authors concluded, "In patients with chronic stroke, 20 sessions of a combined TENS+TRT home-based program decreased plantarflexor spasticity, improved dorsiflexor and plantarflexor strength, and increased gait velocity significantly."
And, the improvements were maintained 4 weeks after treatment ended.
11/18/07 17:58 JR