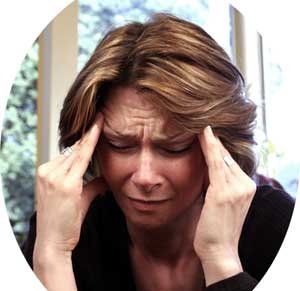 The supporting evidence is marginal according to this Cochrane Library review.
First, the details.
Studies on hyperbaric oxygen therapy (HBOT) and normobaric oxygen therapy (NBOT) were reviewed.

HBOT: Administration of 100% oxygen at greater than one atmosphere pressure.
NBOT: Oxygen administered at one atmosphere.

Patients in the studies had migraine or cluster headache.
And, the results.
9 studies of 201 participants were included

5 compared HBOT vs sham therapy for acute migraine.
2 compared HBOT to sham therapy for cluster headache.
2 evaluated NBOT for cluster headache.

HBOT was effective in relieving migraine headaches vs sham therapy.
No evidence that HBOT could prevent migraine episodes, reduce the incidence of nausea and vomiting, or reduce the need for rescue medication.
HBOT to end cluster headache did not achieve significance.
NBOT was effective for ending cluster headache vs sham in a small study.
NBOT was not superior to ergotamine (Ergostat) in another small study.
76% of patients responded to NBOT in these trials.
No serious side effects were reported.
The bottom line?
The reviewers concluded there is "some weak evidence to suggest that HBOT helps people with acute migraine headaches and possibly cluster headaches, and that NBOT may help people with cluster headache."
There was no evidence that either was able to prevent future attacks.
NBOT is cheap, safe, and easy to use. So, it will continue to be used despite the limited supporting evidence.
However, considering the cost and limited availability of HBOT, more research before making the investment is warranted. These studies should compare HBOT to standard pharmacologic therapies.
7/21/08 10:52 JR