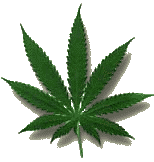 Earlier this year, a study published by researchers at Texas A&M Health Science Center concluded, "Consistent with other studies of the liberalization of cannabis laws, medical cannabis laws do not appear to increase use of the drug."
Gee wiz. I guess that's the end of that debate. Not really, as I debate the issue with a valued reader of this blog.
Here are some things to consider.
First, how reliable are databases used to monitor the use of marijuana (an illegal drug)? How often do people acting illegally report it to the government?
The bottom line?
Don't be fooled by the mainstream media's glowing reports of this study. The medical marijuana debate has nothing to do with "medical" and little to do with "marijuana." It's about legalizing all illicit drugs — an event that would not be in the best interest of American society.
9/15/07 22:20 JR