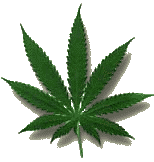 Cannabis use should be discouraged in patients with chronic hepatitis C (CHC), according to researchers in France.
First, the details.
315 patients with untreated CHC and having a liver biopsy were studied.
Detailed histories of recent marijuana, alcohol, and tobacco use were recorded.
The biopsies were examined using METAVIR — a scoring system that gives an indication of the activity or amount of inflammation and amount of fibrosis or scarring in the liver.
And, the results.
There were 6 predictors of marked steatosis (accumulation of fat in the liver).
Daily cannabis users compared to occasional users and nonusers
Viral activity grade of the disease (greater or equal to A2)
Genotype 3 (one of the genetic variations and stains of hepatitis C)
Body mass index (BMI) greater than 27 kg/m2
High blood sugar levels or diabetes
HCV RNA load in the blood (associated with a worse outcome of disease) or alcohol intake (greater than 30 g/day)
The bottom line?
Steatosis is important because a build up of fat in the liver worsens liver damage and makes CHC harder to treat.
The authors concluded that daily cannabis smoking is a "predictor of steatosis severity during CHC." And they recommend that "cannabis use should be discouraged in patients with CHC."
Among the 6 predictors of steatosis reported in this study, marijuana use is a comparatively easy risk factor to modify and thereby reduce the severity of this disease.
7/6/08 11:05 JR